The BTS Summit 6 LAN is brimming with excitement as two teams – Team Faceless and EHOME, have already been eliminated. Virtus.Pro has ended OG's flawless run, dropping them to the lower brackets and taking the first spot in the grand finals. Digital Chaos, EG, Team NP and Wings Gaming have to fight for their lives in the lower bracket elimination series. Three more teams will end their journey today.
#vp_dota2 #virtuspro
The Summit 6 | Playoff @TeamVirtuspro 2-1 @ogdota2 | bo3 | GGWP!

— Team Virtus.pro (@TeamVirtuspro) November 19, 2016
Team NP blew EHOME out of the water with a 2:0 sweep over the Chinese team.
Digital Chaos and Team Faceless battled it out for a three-game series. While the first match was a clear domination by Digital Chaos with a 10:1 score, the SEA team were poised for a comeback and closed in on victory for the second game, forcing a decider. When it was down to the wire, it was Digital Chaos that would stand strong under the pressure and prevail – knocking Team Faceless out.
When OG took the first game of the series in only 11 minutes, things were looking pretty grim for the new CIS powerhouse. However, Virtus.Pro was undaunted by the beating and struck back hard in the following two matches, taking full control and leaving no room for OG to breathe. In their comeback victory, Virtus.Pro became the first team to advance to the grand finals.
With two teams down, three more will be eliminated today. Only one out of Evil Geniuses, Team NP, Wings Gaming or Digital Chaos will survive another day. The TI6 champions, runner-up team and TI5 champions are at the center of attention, hoping to retain their high competitive status, while Team NP are looking to keep their heads above water and make a big splash among the other big fish.
The BTS Summit 6 LAN teams
The BTS Summit 6 LAN format
Double elimination Best-of-three brackets
Best-of-five Grand Finals
No Upper Bracket advantage
The BTS Summit 6 LAN schedule
Saturday, November 19th
18:45 CET: Lower Bracket elimination series Round 2 – Evil Geniuses vs Team NP
22:00 CET: Lower Bracket elimination series Round 2 – Digital Chaos vs Wings Gaming
01:00 CET: Lower Bracket elimination series Round 3 – TBD vs TBD
Talent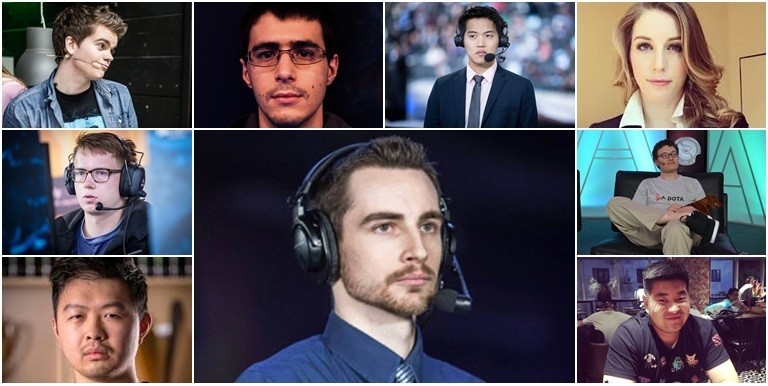 English: Dakota "KotLGuy" Cox, Owen "ODPixel" Davies, Ioannis "Fogged" Loucas, Ben "Merlini" Wu, Jorien "Sheever" Van Der Heijden, Grant "GrandGrant" Harris, Peter "PPD" Dager, Charlie "Charlie" Yang, Jack "KBBQ" Chen

Russian: Roman "Casperrr" Lepokhin, Alexey "Bafikk" Bafadarov, Dmitry "Droog" Chumachenko, Oleg "Feaver" Skarzhinsky
The BTS Summit 6 streams