The Boston Major talent has been revealed, including the introduction of a new host – Alex "Machine" Richardson. Machine is mostly known for his experience in CS:GO, being one of the community's most popular and well received personalities. Joining Machine in his debut will be twelve familiar faces at the desk and behind the microphones to bring the action live to spectators around the world.
Alex "Machine" Richardson (@MyNameIsMachine) is the Official Host of The Boston Major. #BostonMajor pic.twitter.com/6euqAtt2vD

— Wykrhm Reddy (@wykrhm) November 29, 2016
The Boston Major talent lineup reveal has ignited a firestorm of reactions.
The Boston Major talent team consists of 16 staff total, including some of the best and most beloved Dota 2 personalities. Many familiar faces are notably absent from the list, such as Alan "Nahaz" Bester, Paul "ReDeYe" Chaloner, William "Blitz" Lee, Dakota "Kotlguy" Cox and Andy "Draskyl" Stiles. However, other veteran favorites and one new face are set to be present.
Alex "Machine" Richardson has been chosen to be the official host of the Boston Major.
The CS:GO host and commentator will be making his big debut in Dota 2.
Machine has gained traction and popularity in the CS:GO scene with a professional and entertaining approach. Establishing himself as both a fountain of knowledge and beloved meme generator, he has been involved in almost 20 of some of the largest events in CS:GO and Call of Duty in the last year alone.
The Boston Major will also be the first time since the first International that no stats-person will be on hand.
Awesome lineup! Sad there won't be a statsperson there (1st time since TI1), but I did do some stats consulting for PGL on production stats! https://t.co/qT6ADVcpSb

— Ben Steenhuisen ➗✖ (@followNoxville) November 29, 2016
Boston Major talent and broadcast: English team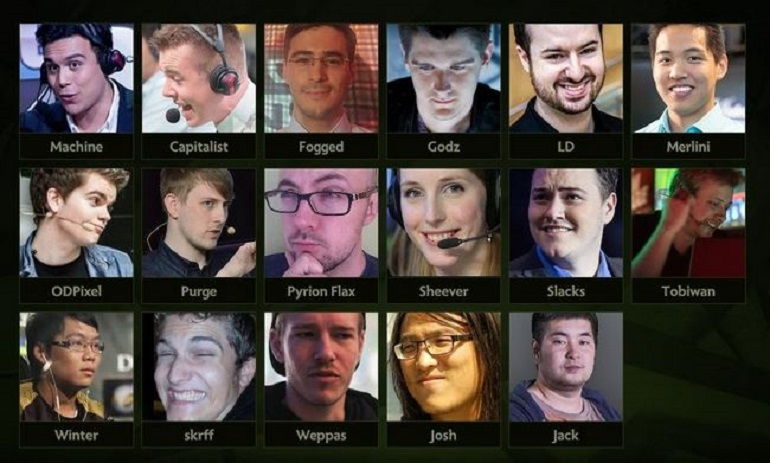 Boston Major Talent: Host
Alex "Machine" Richardson
Boston Major Talent: Casters and Analysts
David "Godz" Parker
David "LD" Gorman
Chan "WinteR" Litt Brin
Toby "Tobiwan" Dawson
Austin "Capitalist" Walsh
Jorien "Sheever" van der Heijden
Ben "Merlini" Wu
Ted "PyrionFlax" Forsyth
Owen "ODPixel" Davis
Ioannis "Fogged" Loucas
Jacob "SirActionSlacks" Kanner
Kevin "Purge" Godec
Boston Major Talent: Observers and Stats
Rikard "skrff" Melin
Johan "weppas" Westberg
Boston Major Talent: Interpreters
Jack "KBBQ" Chen
Josh "AutumnWindz" Lee
Boston Major talent and broadcast: Russian team
Vitalii "v1lat" Volochai
Vladimir "PGG" Anosov
Roman "CaspeRRR" Lepokhin
Dmitriy "LighTofHeaveN" Kupriyanov
Alexander "XBOCT" Dashkevich
Artur "Goblak" Kostenko
Boston Major participating teams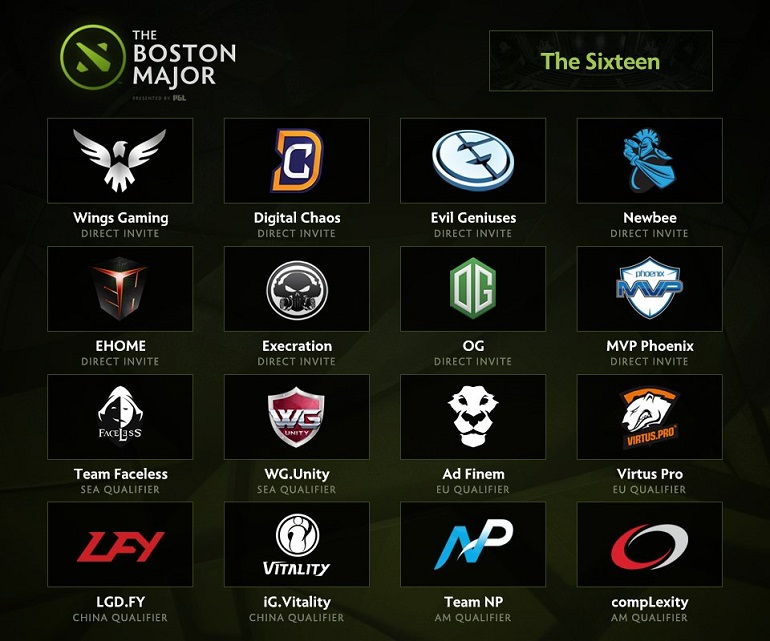 The Boston Major
The Boston Major main event will be held between December 7th-10th, at the Wang Theater, in Boston, USA, with a set prize-pool of $3,000,000. Sixteen teams will compete in the main event hosted by PGL and Valve. Wings Gaming, Digital Chaos, Evil Geniuses, Newbee, EHOME, Execration, OG and MVP.Phoenix have been directly invited to the event. Team NP, compLexity, LGD.FY, iG Vitality, Ad Finem, Virtus.Pro, Team Faceless and WarriorsGaming.Unity have all qualified for the event. The group stage is set to take place between December 3rd-4th.
Featured image courtesy of Helena Kristiansson